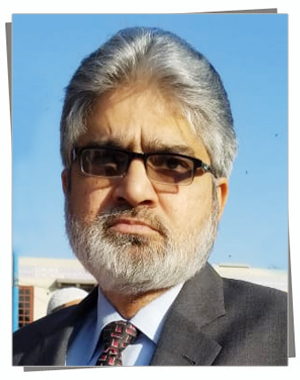 I welcome all the new entrants at IBET LUMHS, and wish them best of luck in their future academic endeavors. Let me assure them that, the decision to get admission at IBET LUMHS will remain one of the best decision of life.

Biomedical Engineering has revolutionized the health sector. Latest innovations in the Biomedical Engineering have paved the way for the Diagnostic procedures, and treatment that seems impossible in the near past. The field of biomedical healthcare has abundant career opportunities. Thanks to the developments and discoveries in the field of medical science. Students can also look forward to becoming a biomedical engineer and establish an exciting career in the field of healthcare.

The establishment of the Institute of Bio-Medical Engineering and Technology has been one of the mile stones, achieved successfully by the University. The University is striving hard to provide quality education as well as educational and professional environment to the students who get admission at LUMHS, for which The University has provided all the latest facilities for education and research.

I feel delighted at the success of BS Biomedical engineering program. The Four Year Biomedical Engineering program not only provides Theoretical and Practical Training, but the institute offers unique opportunity to students by correlating Engineering and Medical subjects, which is the essence of Biomedical Engineering. We have done that by taking advantage of our exceptional medical faculty of LUMHS and technical expertise of well-known engineering professionals.



Prof. Munawar Alam Ansari


Dean Faculty of Basic Medical Sciences
Liaquat University of Medical & Health Sciences
Jamshoro, Sindh.