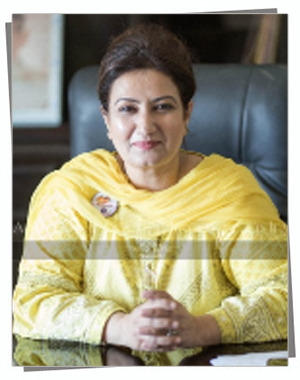 With immense rejoice and extreme pleasure, I, Prof. Dr. Naheed Memon, on behalf of innovative college of pharmacy, grandly welcome all the aspirants and competitive pupil to our auspicious college of pharmacy. Pharmaceutical sciences, as a field, offer promising opportunities for its students to shine bright in era of rapid development. Thus it is always on a lookout for professionals equipped with contemporary skills. In order to meet modern age demands, the college will ceaselessly by upgrading the facility and infrastructure so as to enable the faculty to tune the students to prepare themselves for the challenging opportunities present in pharmaceutical sector.

The faculty boasts of highly qualified and experienced teachers and the college have very conductive academic environment. Adequate emphasis is laid on the development of an overall personality of the students for which co-curricular and extra-curricular activities are held from time to time in the college. We are proud to claim that our pupils are acquiring constant acknowledgment and recognition in various facets. Of the
professional and are making their family, college and the society highly pleased. I hope they continue to strive harder and perform better in the years to come to complete with the current needs in various fields of pharmacy.

I extend a warm invitation to all aspirants of pharmacy education to be a part of this endeavor.


Prof. Dr. Naheed Memon
Principal
College of Pharmacy
Liaquat University of Medical & Health Sciences
Jamshoro, Sindh.