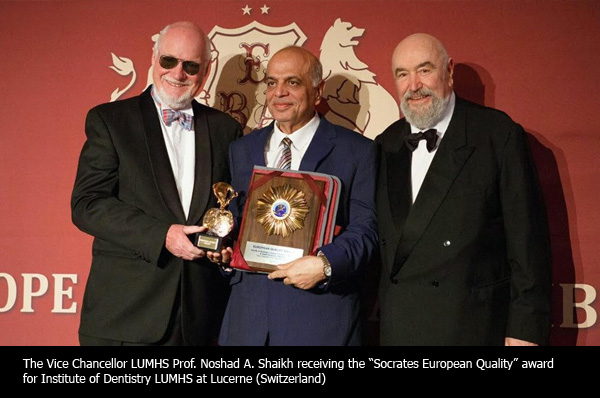 The Institute of Dentistry, Liaquat University of Medical and Health Sciences Jamshoro has been honored by highly prestigious "Socrates European Quality" award by European Academic Union Oxford United Kingdom in quality education sphere and its recognition to services and contributions in regional sciences, research and Education.
The award was conferred to the Vice Chancellor LUMHS Prof. Noshad A. Shaikh in an international Conference "Excellence in Quality" held in Lucerne (Switzerland) where more than 200 regional business, professional and academic elite representatives of 52 countries gathered.

Dr. Saroop Bhatia
Media Coordinator to,
The Vice Chancellor
LUMHS, Jamshoro.